Check us out under
groups on
FACEBOOK!

UPDATES!
The applications are closed
for this year, thank you for
all who applied.
DEMONS - theories and possible
explanations (June 13, 2009)
Submitted photos/face in the mirror June 13/09
Meet the team June 13/09
Welcome to The Alberta Paranormal Investigators Society!
We completed an investigation at CKUA radio - and are going through
our findings right now. We will have our findings on our site hopefully
in the next week.
We will be hopefully getting our new site up and running shortly, but for now we will be located here.
MEET OUR TEAM!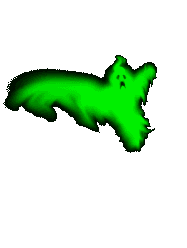 WE ARE STILL LOOKING FOR STORIES
IN THE EDMONTON AREA TO ADD
TO AN UPCOMING PROJECT. WE ARE
FOCUSING ON PLACES WE WILL BE
ALLOWED TO GO IN AND DO AN
INVESTIGATION.

TAPIS is a LEGAL Group/Society - which not too many
other groups can claim (and as of our incorporation date, the only LEGAL team not only operating in Edmonton, but in Alberta). It took years to come up with
a strict code of conduct and ethics, along with bylaws
that are under legal jurisdiction, and now incorporated under the name TAPIS.
Because of the popularity of TV shows, anyone can get a digital camera and web-space, and proclaim themselves
Paranormal Investigators. There is no regulations right
now under the Federal or Provincial governments to regulate how these groups conduct themselves or how they collect data, analyze it and present it. Under this
new society, members all have the same goal - to get to the truth behind paranormal experiences and happenings. And under our own regulations, clients and businesses can be guaranteed that those coming to do investigations on their property will conduct themselves in a professional manner, and will try to get to the truth.
Members/Groups applying to the society, will not only go through a question/answer quiz to see where their views and beliefs are, as well as their investigative measures, but also will have to go through a security background check. Again, when you call upon a group found on the internet to come to your home, you have no clue really if these people are professional, or if there was any illegal activities in their past.
We are not here to judge you, but to help you and find out explanations to the possible paranormal phenomenon that you maybe experiencing. We collect the data then analyze it and try to rule out all other explanations before we make any conclusions.
Groups that instantly proclaim an experience or incident as paranormal, not only hurt the professionals who are trying to find the truth, but also the clients.
LATEST ADDITIONS:
Why Start a Society?
Faked photos, intentional and unintentional
how do they happen?
Our article on Orbs part 2 is featured in an
article on Weekly Universe Magazine's site
WE have had enquiries about our article that was
featured in hot stories on Coast to Coast AM.
If you click here, then scroll to November 6/05
you will see the link to our article.