LINKS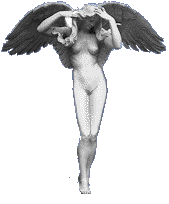 If you have a paranormal, cemetery page and would like to be placed in our links,
please email us with a brief description of your site, along with the html.

Weekly Universe Magazine
A quantum report of tridimensional news and analysis
(see our article as mention on Coast to Coast Am here
http://www.weeklyuniverse.com/2005/orb.htm
http://www.weeklyuniverse.com/index.htm
Calgary Association of Paranormal Investigations
UFOseek.com - UFO paranormal Directory, Community and News.
ghostly legends
Ghostly facts, stories, personal experiences and more!
http://www.legendsofamerica.com/LA-GhostlyLegends.html
A wonderful and informative site located in the UK. The Bassetlaw Research group was founded by by Dave Wharmby in 2000, and the site contains everything from a dictionary of terms, to great investigations. If you want to know more about ghosts, this is the site!
The Shadowlands: Ghosts and Hauntings

The Delaware Valley's Oldest Active Paranormal Research Group. We are a professional research and investigation group with years of experience dealing with ghosts and hauntings. Our main goal is to assist anyone in need of help with a haunting. We conduct ghost research, discreet investigations and promote the learning and understanding of ghosts and other psychic phenomenon. Our group consists of experienced investigators some of which have been investigating ghosts and the supernatural for over 20 years. We come from all walks of life, from law enforcement to grandmothers. Our ages range from mid 20's to the 60's. We are very serious about assisting of those in need and we and we offer all our services for free. SJGR is a 501(c)(3) Non profit, Incorporated Tax Exempt Organization.

The Toronto Ghosts and Hauntings Research Society
Ontario's Oldest Established and Best Known Website & Society
Devoted to Information About Ghosts and Hauntings

ghost research, evidence and discussions

a paranormal investigation team based in Essex in the South East of England.
Lots of information and interesting results from investigations in England

http://www.graveaddiction.com/
a GREAT site with many beautiful photos from graves, historical places and haunted areas from the states. Well put together site.
With George Nory - website to the popular radio program dedicated to the unexplained with photos, stories and links
www.BodyMindSpiritDirectory.org
Resources for Natural Healing ,Holistic Health , Spirituality,
Sustainable Living , Metaphysics and More! Resources for Natural Healing ,Holistic Health , Spirituality,
Sustainable Living , Metaphysics and More!

OTHER INFORMATIVE AND INTERESTING LINKS
A great site for families to go to when in Edmonton or visiting to find
activities to do.
RHIANNON'S

Rhiannon is an actual ordained Witch who offers the best in your Wicca needs. Rhiannon offers sample spells, as well as items made by actual ordained witches. They also search the world to bring the best to you in tarot, altar items, and athames - as well as some unique antique items used by witches up to over 100 years ago!
Rhiannon herself has finished her 2 year project of her own set of tarot cards, with all artwork designed by her. Keep posted when we will be offering this unique and exciting deck.

THE CRYPT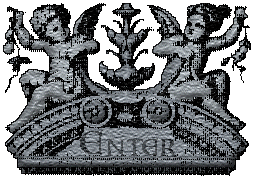 Come visit the crypt for all your 'VAMP" needs. Includes clothing, jewelry, artwork, antiques and the crow/Edward scissorhands items. We also have informative sections on movies and the history, myth of the vampire. Join our forum to meet others and to ask questions of the Mistress of the Crypt.

EVIL CHERRIES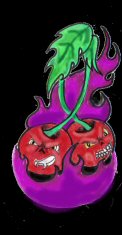 A very unique store created by tattoo artists and designers. Unique and one of a kind clothing items, as well as accessories, footwear, and piercing jewelry/kits.